There are two kinds of accommodation grants paid by the CAF: the Social Housing Grant (ALS) and the Personal Housing Allocation (APL). Unfortunately, these grants cannot be combined.
Federal Student Aid (FAFSA)
As per the Higher Education Opportunity Act (HEOA) of 2008, the US government requires institutions, which offer Federal Student Aid to disclose consumer information to prospective and enrolled students. The following is a summary of the key information and policies.
Financial Assistance Information for Students
If you require further information about the content at EDHEC, please contact our dedicated Financial Aid Officer by e-mail >>
Preventive healthcare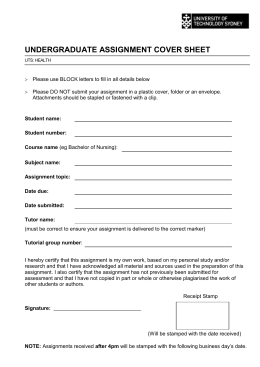 At EDHEC, we care about the wellbeing and the health of our students. To know more about preventive healthcare at EDHEC, please visit the dedicated page here >>
Consuming alcohol on the premises is strictly prohibited, except for the venues authorized by the management of the institution, always apart from all academic activities. The sale and consumption of alcohol at an authorized event must be in accordance with the requirements described by the French Public Health Code.
Students right to know Act
The U.S. Department of Education requires institutions of higher education to establish minimum of satisfactory academic progress for students receiving Federal aid. In order to maintain eligibility for financial aid with the qualitive standard, a student must maintain the academic standing necessary to remain at EDHEC Business School. Please find more information here >
Textbooks information
Student will be provided the information on the required textbooks and class readings upon arrival on campus. For any specific questions on reading materials and books please contact your Program management Office in charge of the respective academic area. Course specific information is made available through MyEDHEC platform for enrolled students.
FERPA (Family Educational Rights and Privacy Act). Safeguarding students information
EDHEC takes the protection of personal data seriously and pledges to manage the data that it collects on you in a secure and responsible fashion. We are committed to protecting and respecting students private life. This policy sets out the principles governing the way in which we process this data and also explains how students can access and update this data and make certain choices regarding the way in which personal data is used. All students' information is safeguarded, applying to all nonpublic personal information in the school's possession (from students, parents, or other individuals with whom the school has a customer relationship). EDHEC establishes and maintains a comprehensive information security programme insuring the security and confidentiality of students' information. EDHEC also includes all required elements of an information security programme: designated coordinators, risk assessment, safeguards testing, evaluation and overseeing service providers. Please find out more here >
Loan disclosures, refund policy, withdrawal & Return of Title IV financial aid
The law specifies how EDHEC Business School must determine the amount of Title IV program assistance payday loans online Three Rivers (Direct Loans) that students earn if they withdraw from school. For information about the University's refund policy, please contact the Program Management Office. Requirements for the return of Title IV funds are published in the EDHEC Business School Return to Title IV (R2T4) Policy. Procedures for withdrawal are outlined in the R2T4 Policy and are also available from Program management Office. Please find the entire information by clicking here >
Student loan information published by the US Department of Education
EDHEC Business School will provide information published by the US Department of Education to students at any time that information regarding loan availability is requested, including the rights and responsibilities of students and institutions under Title IV HEA (Higher Education Act) loans program.